Programm 13. – 19. Juni 2018
hier klicken
Forschungsergebnisse des Ella Lemelbaum Instituts für Immuno-Onkologie im Sheba Krebsforschungszentrum
CAR-T CELLS
adoptiver Transfer von gentechnisch manipulierten Lymphocyten bei hämatologischen Krebserkrankungen
TIL Therapie
adoptiven tumor infiltrating lymphocytes für metastasierendes Melanom und Eierstockkrebs
Prof. Gal Markel, MD PhD
Dr. Michal Besser
Präsentation
hier klicken

im China Club Berlin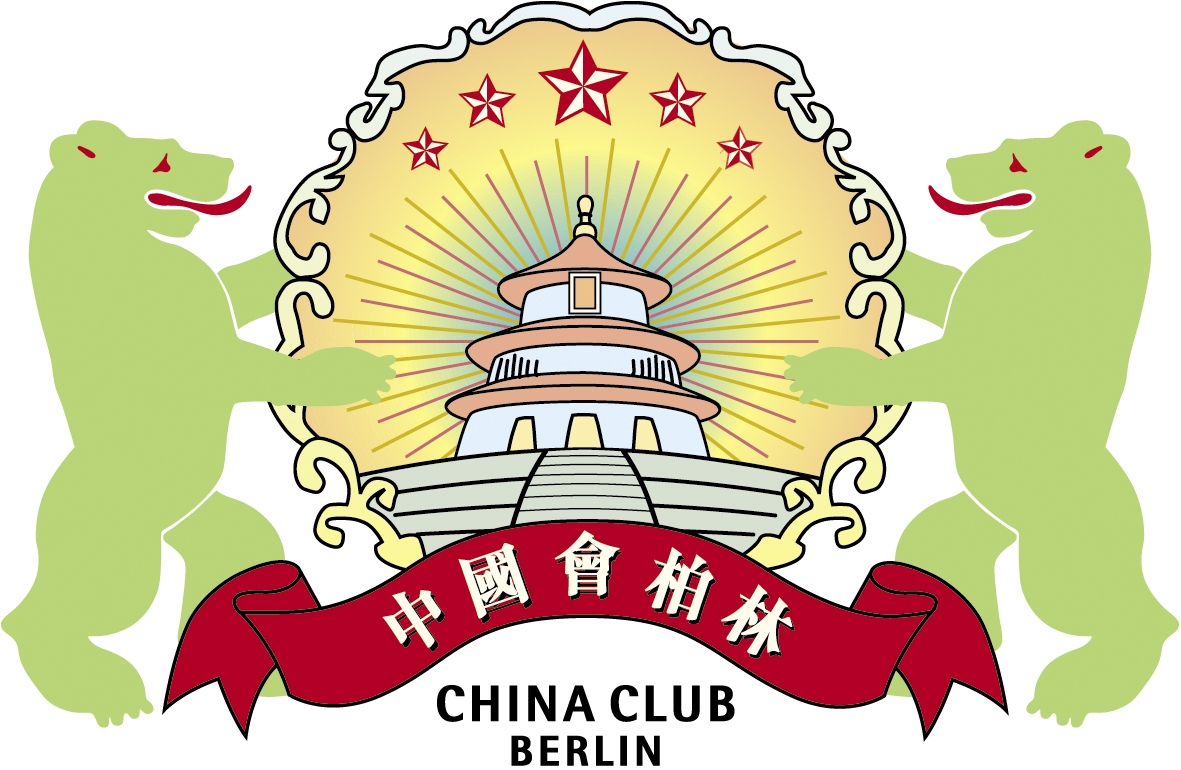 Peace through Medicine
Sheba Medical Center at Tel Hashomer has grown to become the largest and most comprehensive medical center in Israel and the entire Middle East. Over 7,000 health professionals take care of more than 1.5 million patients annually, regardless of nationality, color and creed – civilians, soldiers and tourists alike – as well as patients from many crisis hotspots that need our help – from the Palestinian Authority, Lebanon, Iraq, Turkey, wounded refugees from Syria, etc. Since years, the hospital supports and organizes aid missions to disaster-struck regions around the world.
Sheba Medical Center is renowned and internationally respected for its achievements in research, patient care, development and education. Latest technologies are applied in cancer research and treatment, cardiology, stem cell research and regenerative medicine. These are some of the hospital's main focuses. Sheba's national rehabilitation center is leading worldwide, introducing and implementing hi-tech and virtual reality into their treatment program, and also a pioneer in medical simulation.

www.chaimsheba.de ▪ www.sheba.co.il

For questions and response please contact:

ziererCOMMUNICATIONS ▪ Annette Zierer

Phone: +49 89 356 124 88 ▪ E-Mail: annette.zierer@zierercom.com
Sheba Medical Center ▪ Ulrike Haen
Phone: +972 52 6666093 ▪ E-Mail: ulrike.haen@gmail.com
December 2016
Dear Sheba Friends,
Just a few days now and Christmas is around the corner – bright lights shall fill your hearts with joy, gratitude, peace and hope for a better tomorrow. May they continue to shine and sparkle throughout the year and enrich your lives with the "Christmas Spirit".
I wish to thank you all for the support and love you are giving us throughout the years. Much like the "Christmas Spirit", we here at Sheba Medical Center keep the eternal light of our "Sheba Spirit" burning: empathic patient care is deeply engraved in our Sheba flag and an essential part of it.
Let us together look forward and embrace an exciting future in all fields of medicine including innovation, research and development of new technologies and technology transfers, breakthrough drugs and treatment modalities. In the New Year 2017 we will continue to deepen the outreach and cooperation with other leading medical centers worldwide and provide humanitarian aid where needed.
I sent you my blessings and vouch to do my utmost to make us all here at Sheba worthy of your support and belief in this great hospital.
With sincere appreciation from all of us here at Sheba and with my best wishes for the holidays and a happy and joyful New Year,

Prof. Yitshak Kreiss
Director General - Sheba Medical Center
PROFESSOR YITSHAK KREISS HAS BEEN NOMINATED AS DIRECTOR OF THE SHEBA MEDICAL CENTER
Professor Yitshak Kreiss was nominated as Director of Sheba Medical Center today by the Tender Committee of the Civil Service Commission at Tel Hashomer.
Professor Kreiss, who is 51, received his MD at Hebrew University Hadassah Medical School. He is a Specialist in Internal Medicine at Sheba (his mentor was Professor Yehezkel Zidi, former head of Sheba's Internal Medicine Department C) and a professor at Hebrew University Hadassah Medical School.
He served in the Israeli Defense Force for a period of 30 years. Of notable mention were his positions as head of Planning and Chief Medical Officer. As CMO from 2011-2014, he headed the IDF's aid missions to various disaster areas worldwide. He was released from the army with the rank of Brigadier General.
Professor Kreiss is married to Inbal, who has headed Israel's large security project "Hetz 3." Today she plays a leading role in the innovated space domain and the ultra sophisticated espionage satellites of the Israeli Military Industry. The couple have three children; Liron, Guy, and Adi.
Professor Yitshak Kreiss is replacing Prof. Zeev Rotstein, who served as Sheba's director for the past 12 years. He will assume his new role in the upcoming weeks.
Farewell to Prof. Zeev Rotstein at Sheba Medical Center
The day finally arrived. Today, in the framework of one of Sheba's quarterly management and senior staff forums, Prof. Rotstein's life's work at the hospital was celebrated during a special farewell event.
Minister of Health MK Yaakov Litzman, Moshe Bar Siman Tov – Director General of the Ministry of Health, Yisrael Zinger - Mayor of Ramat Gan, and Prof. Mordechai Shani, former director of the hospital and president of Sheba's Research Fund, shared their personal experiences with the audience and painted a vivid picture of the illustrious person, Prof. Zeev Rotstein, who served the hospital for the last 36 years, and for the past 12 years as its director and CEO.
The unexpected and surprise element of this event was the appearance of Israel's 9th President, Mr. Shimon Peres. Mr. Peres is presently hospitalized again at Sheba' Heart Center with temporary heart rate irregularities, after he suffered a mild heart attack less than two weeks ago related to a blocked artery. At that time, he was immediately taken to the catheterization theater, the blockage was successfully removed, and he was released after 4 days feeling well.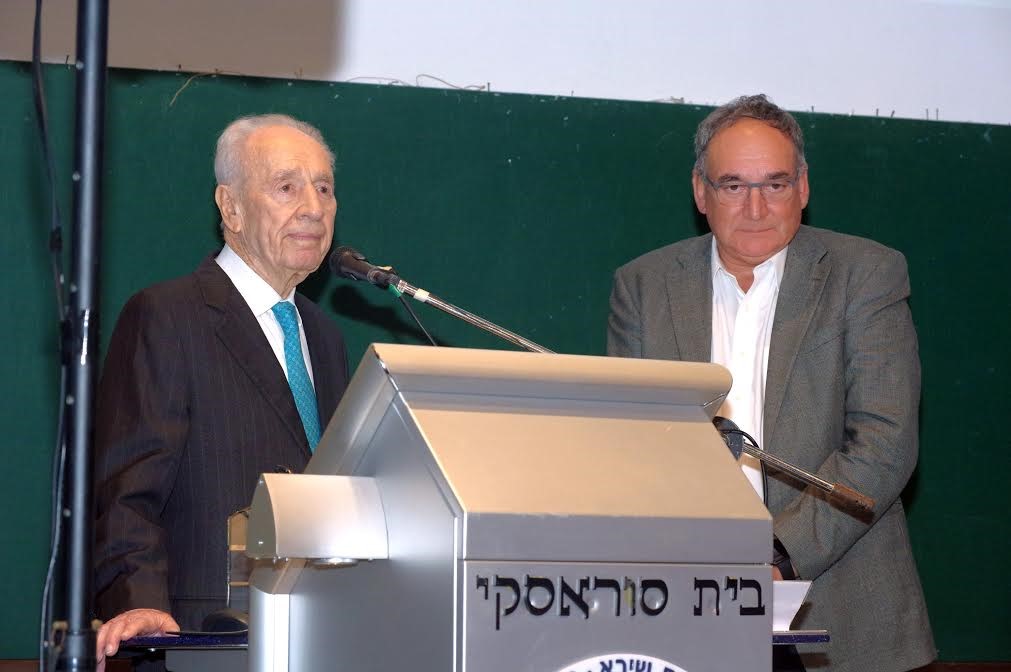 Former President Peres, accompanied by his personal physician, Sheba's Prof. Rafi Walden, had taken an hour off from his hospitalization at the Heart Center to honor Prof. Rotstein with his presence and to talk about Sheba, its development over the years, and his sincere appreciation of the three people who had headed this institution since its very beginning – Prof. Chaim Sheba, Prof. Mordechai Shani and Prof. Zeev Rotstein. After standing ovations, President Peres returned to his hospital bed.
One thing every one of the speakers had in common. They stressed the importance of the hospital for its huge patient population and were in complete agreement that Sheba Medical Center was the biggest and leading medical center in Israel.
Farewell
SPECIAL ANNOUNCEMENT TO
THE FRIENDS OF SHEBA MEDICAL CENTER
By Prof. Zeev Rotstein
Dear Friends,
This certainly is one of the hardest letters I ever had to write when I have to tell you that the time has come and I need to say good bye, close to the finish line to my retirement and a bit prematurely.
I was called upon by our Minister of Health, MK Yakov Litzman, to head the Hadassah Medical Center in Jerusalem. I could not refuse the minister's personal and public request to join this important and urgent mission to pull Hadassah out of its present pitiful situation and bring it back on track.
I have served the Sheba Medical Center for the last 36 years, serving as its director and CEO for the last 11 years. It's my second home, my life's work.
During the course of the last months, I went through deep and serious contemplations. It's not an easy thing for me to leave Sheba Medical Center. You know me well enough to understand that my heart and soul belong to Sheba. The Sheba staff for me is like family – and I am proud to be part of such a wonderful family.
I am kind of a soldier myself, serving Sheba and my country for the past 36 years to the best of my abilities. But then I received a transfer order from the "high command" asking me to save Hadassah, to implement the outstanding Sheba success model there and help it survive and become functional again for the benefit of their patient population. I am a good soldier, and when there is a national emergency situation, I answer the call and try to contribute the best I can.
Let me tell you what I leave behind at Sheba, a legacy that started with Prof. Chaim Sheba and Prof. Mordechai Shani, and was then continued by me:
Excellency in:-
- Professionalism of clinical treatment that you will find only in the best hospitals in the world;
- Teaching and education programs for students, interns and residents with emphasis on investing in and nurturing the growth of the next generation of doctors and nurses; Sheba's prestigious Talpiot Excellency Program was initiated 10 years ago in order to prepare the medical leadership of tomorrow;
- Investment in infrastructure and breakthrough medical research that puts us on the international map as a leading medical center.
I would run out of paper if I had to write down all that we did and experienced here during the course of all these years. But there is no doubt in my mind that we all can be proud of our achievements. This makes us who we are – Israel's national hospital!
My deepest pride is the high quality of our Sheba staff. We have gathered here a group of excellent people working with devotion and empathy, a professional winning team
that is always ready and masters all challenges put before them. Thanks to their admirable abilities and their love and loyalty to Sheba, we were able to break in borders and make dreams come true.
During my years in office as director of the Sheba Medical Center, I fought many battles to achieve my goals of advancement - always guided by our special "Sheba Spirit" and my heart, and never losing the best of our hospital's interest out of my eyes.
Dear Sheba Friends, I want to thank you from the bottom of my heart for all you have done and continue to do for our hospital. I am privileged to have you as partners and know that without your tremendous, generous and heart-warming support, we would not have been able to turn the Sheba Medical Center into the leading and most important hospital in Israel. Together we built an excellent and outstanding medical facility that never stops growing, developing and prospering.
I turn to you with a plea to continue supporting our hospital and my successor who will be representing Sheba as of next year.
With deep and sincere gratitude and love!



Prof. Zeev Rotstein
DANKESCHÖN! THANK YOU! MERCI! GRACIAS! GRAZIE! DZIEKUJE! SPASIBO!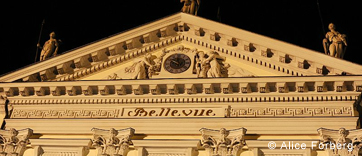 Ein grosses und herzliches Dankeschön an alle Spender und Gäste der Chaim Sheba Gala.
Hier geht es zu den wunderschönen Bildern von Alice Forberg des unvergesslichen Gala-Abends.
Chaim Sheba Medical Center
Das Chaim Sheba Medical Center Tel Hashomer in Tel Aviv ist das größte, bedeutendste und umfassendste Universitätsklinikum im Nahen Osten. International anerkannt, ist es für seine Leistung auf dem Gebiet der Forschung, Entwicklung und Lehre.
6500 Gesundheitsspezialisten versorgen jährlich mehr als 1 Million Patienten mit Untersuchungen und Behandlungen unabhängig aller Glaubensrichtungen und Nationalitäten - Zivilisten, Touristen und Soldaten - mit Untersuchungen und Behandlungen. Modernste Technologien in der Krebsforschung und -behandlung, Kardiologie, Stammzellenforschung und regenerativen Medizin sind nur einige Schwerpunkte des Medizinzentrums.
Shebas nationales Rehabilitationszentrum ist weltweit führend in der Terror- und Traumarehabilitation und ein Wegweiser in der medizinischen Simulation.
Presseberichte
Ärzte als Vorbilder für Politiker, 29.01.10 DER TAGESSPIEGEL
Gala für die Klinik der Hoffnung, 29.01.10 BZ
Benefiz-Gala für Klinik in Tel Aviv, 29.01.10 BILD
Berliner sammeln 300.000 Euro für Krankenhaus in Israel, 03.02.10 BERLINER MORGENPOST
Schenken Sie Hoffnung
Innerhalb der letzten Jahre konnten Spenden in Millionenhöhe auf den Benefizveranstaltungen der Sheba Freunde gesammelt werden, so dass zahlreiche Projekte des Chaim Sheba Medical Centers unterstützt und verwirklicht wurden. Vor allem das Schicksal der jungen und ganz kleinen Patienten lag uns dieses Jahr besonders am Herzen.
Mehr zu den Aktivitäten der Sheba Freunde